B 2003 16.1HH (1.65M)
By Forestry – Pretty Discreet (Private Account)
Standing at Jonabell Farm
Defeated Horse of the Year Invasor in the UAE Derby by over six lengths. Equalled Easy Goer's mile record at Aqueduct. Sire of five G1 horses, three G1 winners and 7% Stakes winners to runners in his first five crops, including dual G1 Carter hero Dads Caps.
The Cat
's got their attention...
but not their tongue!
'
We're very proud of
Discreetness
who we co-bred and who runs in the G2 Rebel next. We're breeding multiple mares to
Discreet Cat
in 2016 and I recommend him to clients as a great-value sire
'
'
He sires runners. Simple as that. You can't beat the value he offers
'
Duncan Taylor
Taylor Made Farm
'
I loved him as a racehorse and
I love his value as a stallion
. We have a very nice yearling filly by him on the farm now, and he's capable of passing on his awesome talent to his progeny
'
Hunter Rankin
Sagamore Racing
'
Greg Goodman loved Discreet Cat when he saw him at Darley. Why wouldn't he? The sire of three G1 winners from that stud fee!
He's a no-brainer
for people like him who have daughters of top mares he wants to give a chance to
'
Marette Farrell
Bloodstock advisor
'
Godolphin is sending him 12 mares, and among our youngstock by him is a yearling filly out of G1 winner Unbridled Elaine who is also the dam of his talented son Out Of Bounds.
Discreet Cat is fantastic value
for a horse who can get Stakes winners all the way up to G1 level
'
Michael Banahan
Godolphin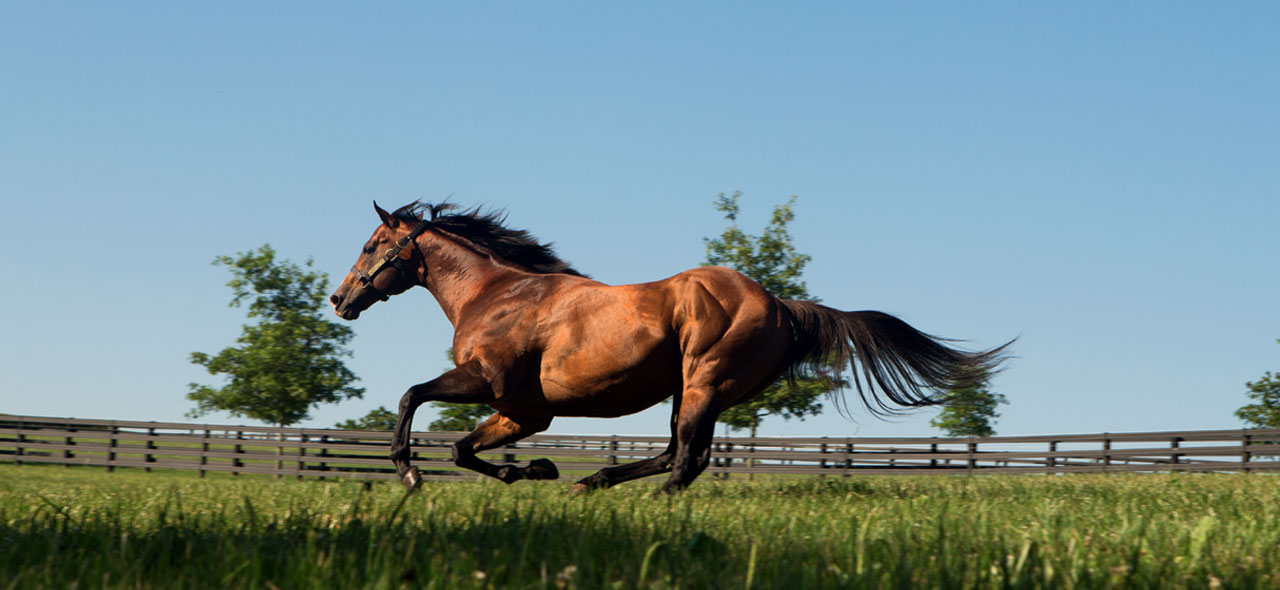 DISCREET CAT

FORESTRY

STORM CAT

STORM BIRD

NORTHERN DANCER

SOUTH OCEAN

TERLINGUA

SECRETARIAT

CRIMSON SAINT

SHARED INTEREST

PLEASANT COLONY

HIS MAJESTY

SUN COLONY

SURGERY

DR FAGER

BOLD SEQUENCE

PRETTY DISCREET

PRIVATE ACCOUNT

DAMASCUS

SWORD DANCER

KERALA

NUMBERED ACCOUNT

BUCKPASSER

INTRIGUING

PRETTY PERSUASIVE

BELIEVE IT

IN REALITY

BREAKFAST BELL

BURY THE HATCHET

TOM ROLFE

CHRISTMAS WISHES
By FORESTRY (1996) King's Bishop S (G1), etc. Sire of 1,142 foals aged three and up, including DISCREET CAT, DIPLOMAT LADY, FOREST DANGER, QUIZ KID, SHACKLEFORD, CAROLYN'S CAT, ETCHED, FIDEDIGNO, SMOKEY GLACKEN, TETON FOREST, OLD FORESTER, CONGRESSIONALHONOR, FOREST GROVE, MENDING FENCES, NEW NORMAL, SEPARATE FOREST, WOODLANDER, etc.
1st dam: PRETTY DISCREET by Private Account. 3 wins (6f-10f) at 2 and 3, Alabama S (G1), 2nd Matron S (G1), 3rd Frizette S (G1). Dam of 11 foals, 9 to race, 7 winners:
DISCREET CAT (c Forestry) Champion, see Race record.
DISCREETLY MINE (c Mineshaft) 5 wins (6f-8½f) at 2 and 3, King's Bishop S (G1), Amsterdam S (G2), Risen Star S (G2), 2nd Champagne S (G1), Futurity S (G2), Woody Stephens S (G2). Sire.
PRETTY WILD (c Wild Again) 7 wins (6f-8f) 2 to 5, Frisk Me Now S, Mr. Prospector S, 2nd Hopeful S (G1), Futurity S (G1). Sire.
Discreet Treasure (c El Prado) 4 wins (7f-8f) at 3 and 4, 2nd Westchester S (G3), Lord Of The Night S.
Lady Discreet (f Boundary) Placed at 2 and 3. Dam of:
COURTESAN (f Street Sense) Keertana S, Juvenile Filly Turf S, 3rd Jessamine S (G3).
CHARY (f Montbrook) Calder Oaks.
Discreetly Awesome (f Awesome Again) Unraced. Dam of:
AWESOME MARIA (f Maria's Mon) Ogden Phipps H (G1), Shuvee H (G2), Matron S (G2), Rampart S (G3), Sabin S (G3), 2nd Gazelle S (G1), Frizette S (G1).
Pretty Boundary (f Boundary) Dam of:
CONCORDE'S EDGE (c Concorde's Tune) Gilded Time S.
Bound Notebook (g Notebook) 2nd Eillo S.
2nd dam: Pretty Persuasive by Believe It. Sister to BURYYOURBELIEF. Dam of 2 winners:
PRETTY DISCREET (f Private Account) G1 winner, see above.
3rd dam: Bury The Hatchet by Tom Rolfe. Unraced. Dam of 7 winners:
BURYYOURBELIEF (f Believe It) Kentucky Oaks (G1), 2nd Ashland S (G1), Santa Anita Oaks (G1), 4th Mother Goose S (G1).
Joann's Reality (f Proper Reality) Placed at 3. Dam of:
Scarlet Queen (f Fasliyev) Unraced. Dam of: EMERALD QUEEN (f O'Reilly) Canterbury Belle S, South Island Breeders' S, 2nd Eulogy S (G3), Canterbury Breeders S (G3), Red Shift (g Lucky Unicorn) 3rd Grand Prix S (G3).
Forgive The Past (f Believe It) Unraced. Dam of:
Forgiving Monarch (f Wavering Monarch) 2nd West Virginia Senate President's Cup S. Dam of: DISCREET COMMANDER (g Deputy Commander) Display S, 3rd Marine S (G3), Charlie Barley S, Victoria Park S.
| | | | | | |
| --- | --- | --- | --- | --- | --- |
| Age | Starts | 1st | 2nd | 3rd | 4th |
| Two | 1 | 1 | - | - | - |
| Three | 5 | 5 | - | - | - |
| Four | 3 | - | - | 2 | - |
| Total | 9 | 6 | - | 2 | - |
At 2
1st

Maiden Special Weight, 6f, Saratoga, by 3½l, beating Superfly, Political Force, Last Best Place.
At 3 World Champion Three-Year-Old
1st

Cigar Mile (G1), 8f, Aqueduct, by 3¼l, equalled track record of 1:32.46, beating Badge Of Silver, Silver Train, Dixie Meister, Sharp Humor.

1st

Jerome H (G2), 8f, Belmont Park, by 10¼l, beating Valid Notebook, Nair, Noonmark.

1st

UAE Derby (G2), 9f, Nad Al Sheba, by 6l, beating Testimony, Flamme de Passion, Invasor, Domingiun, Simpatico Bribon, Where's That Tiger, Gold For Sale, Jackson, Unification.
At 4 
3rd

Vosburgh S (G1), 6f, Belmont Park, to Fabulous Strike, Talent Search, beating Mach Ride, E Z Warrior, Park Avenue Ball, First Defence, Will He Shine.

3rd

Breeders' Cup Dirt Mile, 8f, Monmouth Park, to Corinthian, Gottcha Gold, beating Wanderin Boy, Lewis Mitchell, Xchanger, Park Avenue Ball, High Finance.
Cigar Mile H (G1), 8f, Aqueduct, 25 November 2006
Jerome H (G2), 8f, Belmont Park, 1 October 2006
UAE Derby (G2), 9f, Nad Al Sheba, 25 March 2006
Maiden Special Weight, 6f, Saratoga, 27 August 2005
Talented son of Discreet Cat has now won three of four career starts
Too Discreet took the lead right out of the starting gate and never looked back as he rolled to an impressive three-length victory in the Paradise Creek Stakes at Belmont Park May
In this section you can view and print the forms necessary for the 2016 breeding season.
2016 Mare Information Sheet - this form must be on file before your mare can be booked. Please double-check pedigree, correct spelling and ownership.
Click here to download this form and print it. (32 KB)
Breeding Shed Form and Shed Requirements - this form must accompany the mare on each trip to the breeding shed. Thank you for your assistance.
Click here to download this form and print it. (18 KB)
You must have Adobe Acrobat Reader to view and print these forms. If you need to get this free program, click here.